Anadolu Stekene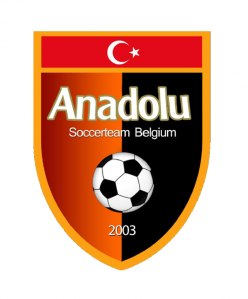 Coach T1: Aziz Sabi
Coach T2: Osman Yetim
Cerit Alperen
Semih Bilican
Yusuf Ozturk
Baris Ozturk
Samed Kayhan
Baris Kizilboga
Yusuf Kose
Cerit Ramazan
Mustafa Erkoc
Semih Gulsen
Ozan Arman Sucu
Emre Erciyas
Fatih Gunduz
Hamza Ari
Wie heeft de club verlaten ?
Wie is de club toegetreden ?
Osman Yetim
Yusuf Kose
BANNEA
Als specialisten in sanitaire installaties en badkamer renovaties beschouwen wij techniek en design al meer dan 10 jaar als onze passie.
Elke badkamer is uniek, dus bieden wij steeds een gepersonaliseerde totaaloplossing voor uw project.
Geen standaard koek, maar telkens iets mooi maken dát doen wij.
Laat u overtuigen in onze toonzaal met een ruime keuze aan badkamers en accessoires, telkens na uitvoerig overleg geplaatst door onze eigen ervaren monteurs.
BANNEA verzorgt uw badkamer van A tot Z. Wij zorgen voor de afbraak, het aanpassen van de leidingen, het plaatsen van de door u gekozen tegels en de installatie van het sanitair.
Voor een renovatie van uw badkamer komen wij vrijblijvend bij u langs om op te meten en het voorontwerp grondig en persoonlijk te bespreken.
Achteraf zitten we samen om de gratis prijsofferte door te nemen in onze showroom. Neem gerust contact met ons op voor meer informatie of een plaatsbezoek!
BANNEA
Antwerpsesteenweg 19
2630 Aartselaar
Tel.: +32(0)3 887 37 21
Fax: +32(0)3 877 04 95
Mail: info@bannea.be
Web: www.bannea.be
Altun Logistics
ALTUN LOGISTICS NV is a well-established corporate logistics company providing sea, road, rail transportation, warehousing, customs clearance, insurance services and logistics solutions. Our firm prides itself on its best-in-class services and specialized staff. We combine knowledge of the local market and intensive personal attention with a strong worldwide presence and expertise.
We provide our clients with any kind of import-export operations with a professional and integrated approach. We gained trust and loyalty of our clients by showing commitment, respect and our determination to produce results.
We have representative offices at strategic places all over the world. Our partners are selected on the basis of their high quality. This means that we can guarantee you the greatest possible flexibility, reliability and frequency, even in times of capacity shortage. Our local offices look after the coordination with your local suppliers or clients, depending upon your requirements. We can coordinate the delivery of your consignment from the departure point, regardless of whether it is a container, full load or part load. Value added services such as picking, packing and quality control are available at our logistics centres.
We offer very interesting shipping options from Northern European ports and especially from Antwerp to Turkey and vice versa. The port of Antwerp has a central geographical location: right at the heart of consumer Europe. Antwerp has an inland position with worldwide transit options and a fine network of short sea connections. This port has a high productivity and quality and offers a whole range of added value services.
Our vision is to continue to innovate, invest in knowledge and to have a balanced growth so that we provide our customers full service with the required know-how. More reliable, more flexible and faster.
What we do best
Our solutions are focused on your business. We learn your needs, improve your performance, create value for you, and enable your success. We identify ourselves with your need to support your products and customers, throughout the lifecycle, around the globe.
Our goal
Our goal is to be the best in every area we serve :
FCL (full container load)
LCL (less container load)
Open Top container
Flat-rack container
Reefer container
Tank container
Flexi Tank Container
Port-to-port delivery
Door-to-door delivery
Project cargo
Cross trade shimpents
Customs clearance formalities
Insurance procedures

Altun Logistics
Paul Smekensplein 4 bus 301
2000 Antwerpen
Tel.: +32(3) 612 26 00
Mail: info@altunlogistics.be
Web: www.altunlogistics.be
Trans 55
Express : Na afroep sturen wij zo snel mogelijk een gepast voertuig naar punt A om goederen af te halen en nadien te leveren. Dit gebeurt zonder een tussenstop tenzij dat uw het wenst!
Vaste opdrachten : Voor vaste opdrachten staan wij altijd klaar op het afgesproken adres en tijdstip met de nodige voertuig!
Distributie : Uw leveringen of afhalingen worden in één van ons distributie rondes geplaatst en wordt dagelijks uitgevoerd
Opgelet! : Al onze prijzen worden heen en terug berekend en beginnen bij ons in Antwerpen. Extra kosten zoals wachttijden, tol, vignetten, ed. Worden verrekend in de factuur.
Trans 55
Geertshoek 70
2170 Antwerpen
GSM : +32 (0) 489 555 555
GSM : +32 (0) 489 51 15 55
email: info@trans55.be
Web: www.trans55.be